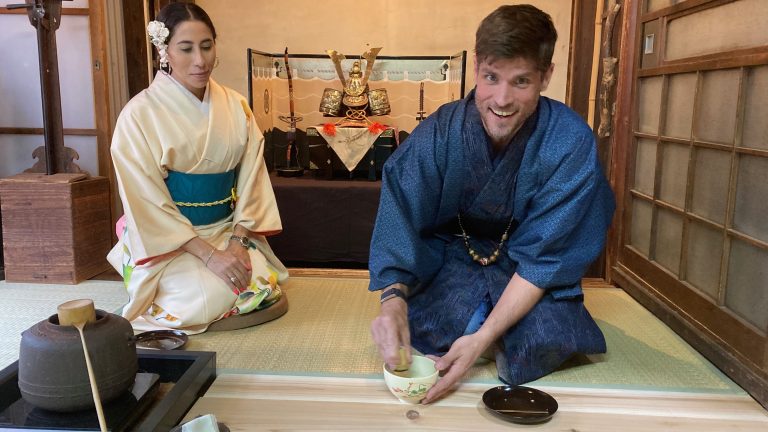 Tea ceremony experience
If you're visiting Kyoto for the first time, receive a cultural introduction to the country during a tea ceremony in traditional kimonos. In this class, you can experience the tea ceremony in a 100-year-old old house away from the downtown area, wearing a precious antique kimono. You can also learn the etiquette of tea ceremony and how to make delicious matcha tea in English. Mr. Toku Miyagawa, the fourth generation owner of the kimono store, has a long career as a specialist of tea ceremony and kimono. He will give you a lecture on kimonos and show you kimonos suitable for various occasions. Of course, you can also enjoy taking pictures in kimono in a traditional tea room. Wearing rare and valuable antique kimonos and learning about the tea ceremony is a unique experience here.
120 mins
¥12,000 (+tax) /person
Limited to 6 people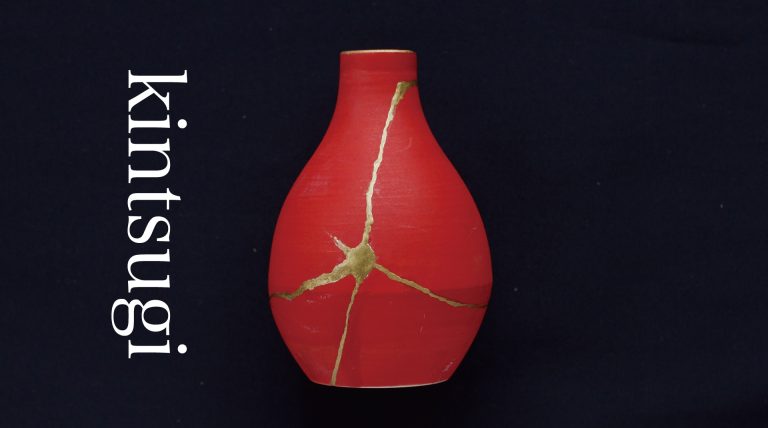 Kintsugi experience
Kintsugi is an ancient Japanese restoration technique. In the world of Kintsugi, the value of a piece is not lost because it is scratched, but rather the scratches are what make it work and enhance the existence value of the finished piece. Through this experience, many people will see themselves in the chipped vessels and feel the value that a scratch is rather a value, and that even if broken, it can be repaired.
Kintsugi is not simply about repairing chipped vessels, but is an aesthetic practice that gives even "scratches" a value and transforms them into something more beautiful than they were at first. Kintsugi culture, nurtured against the backdrop of Japan's climate and customs, is the essence of the world-class spirit of treating things with care.
120 mins
¥12,000 (+tax) /person
including 1 chipped ceramic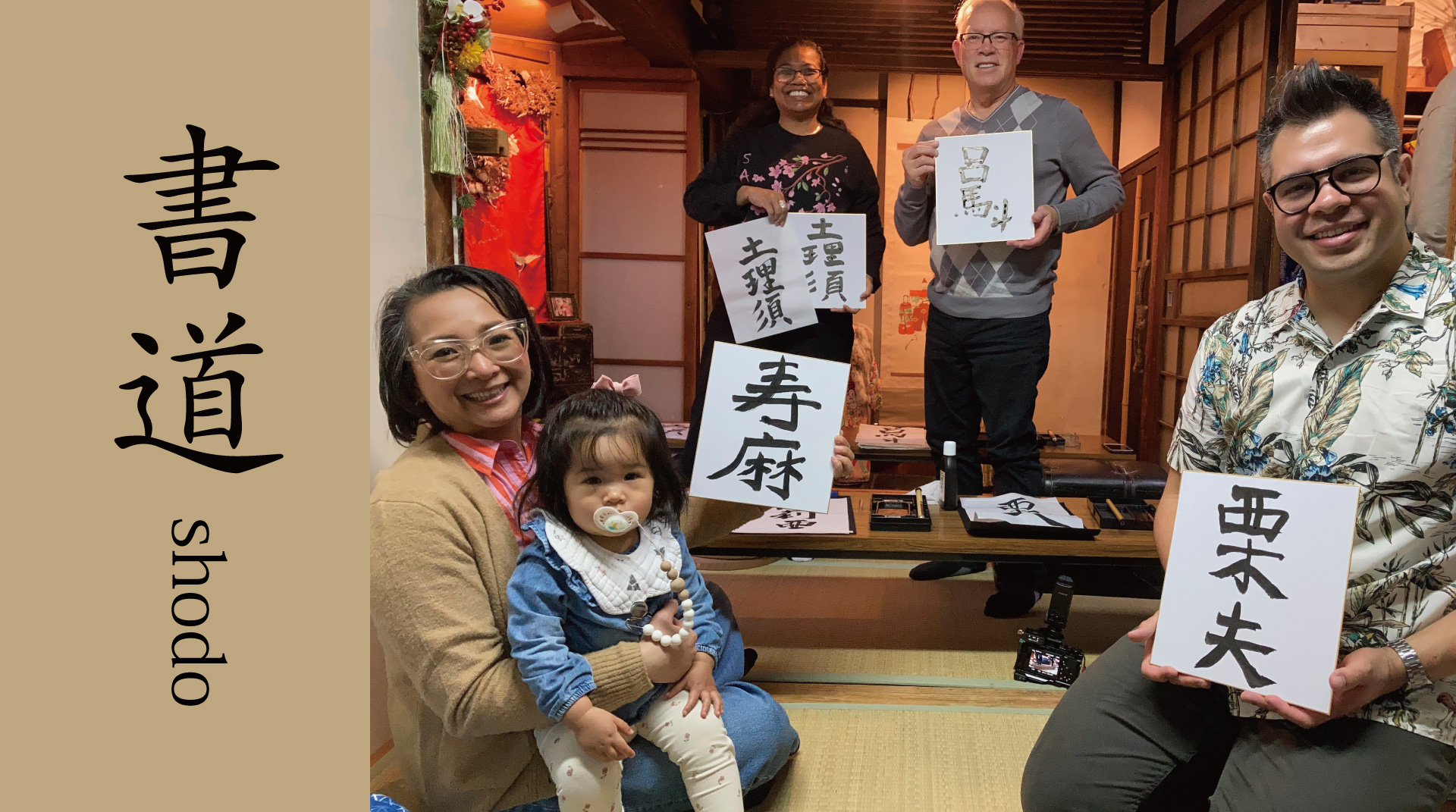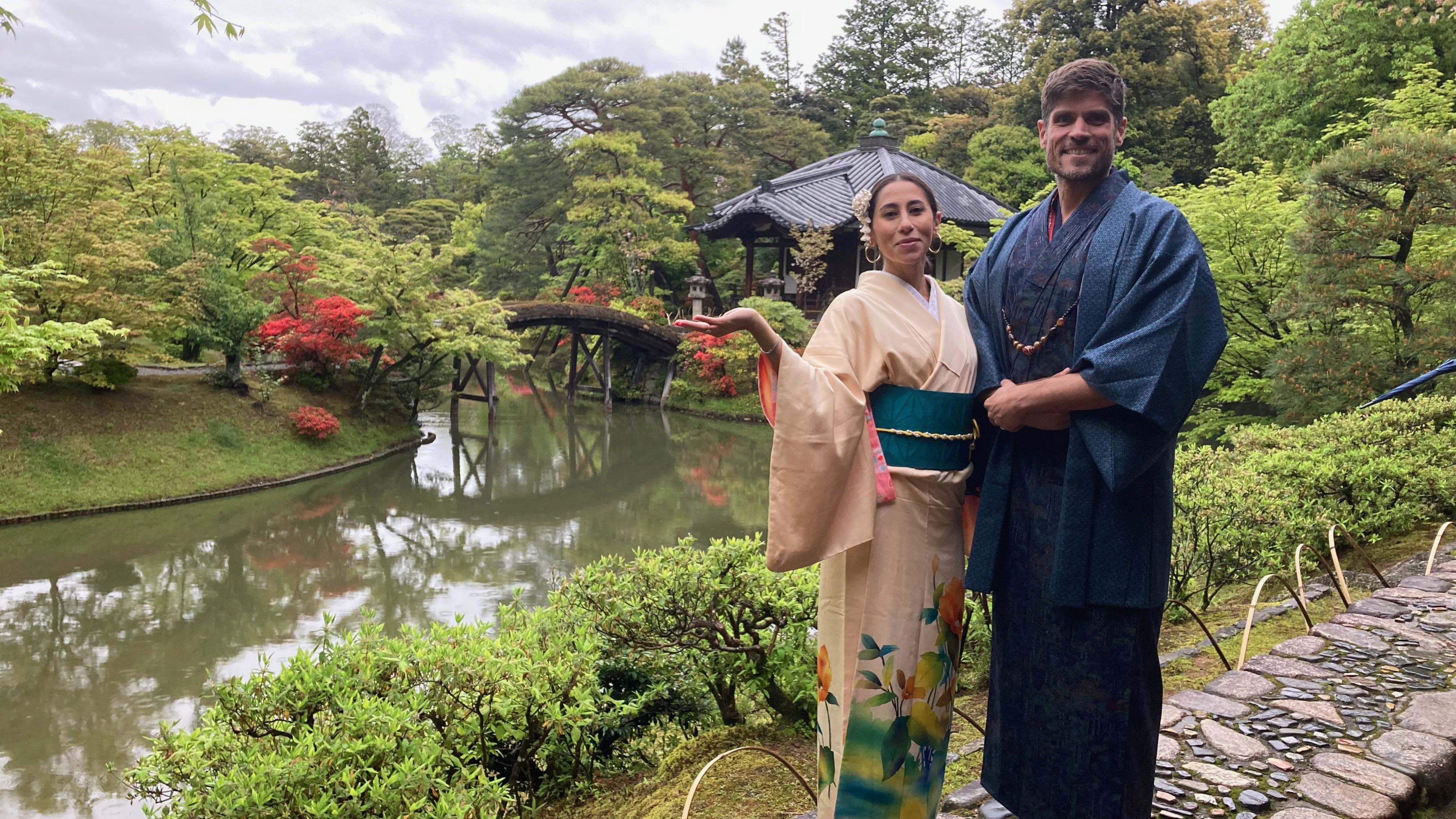 Katsura imperial villa visiting tour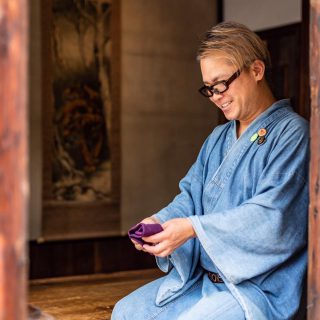 Toku Miyagawa
Kyoto kimono Store and Rental
Shop owner
Kimono stylist / Tea master / Kendo instructor
Born in Kyoto in 1972. Majoring in hydro dynamics in college. After graduating from the graduate school, went abroad to learn about woodenboat. After having experienced as a professional boatbuilder in Japan and the US, he took over his family business, kimono shop in 2000. Refurbished the warehouse himself and opened new store in 2003. He is good at kimono styling which combines styling methods and communication skills that are handed over to Miyagawa family for generations. A lot of kimono styling support in magazines and media. In addition, he has planned and directed to activate regional culture making use of kimono, and he is also acting as a regional activity directer mainly in Kansai.